UNITED KINGDOM PROJECTS
There's a bit of everything for everyone in London!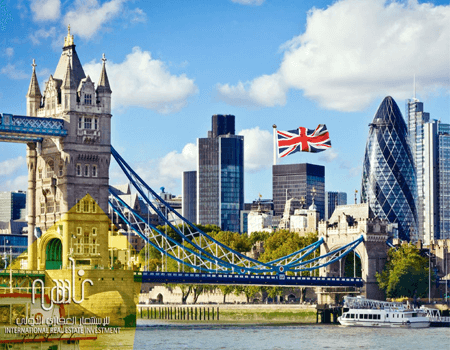 Every year, the city's cosmopolitan bustle draws investors and tourists from around the globe. During peak summer months, GCC families are known to flock to the United Kingdom's heartland; a 'second-home' and favourite travel destination for many Gulf nationals. In addition, the U.K. is home to billions of pounds worth in year-round GCC government, business and private investments.
This is no surprise seeing as the U.K. is one of the highest performing investment markets in the world.
Our London-based NAAAS team can lead you to closing your ideal investment, land purchase and/or residential property purchase, all located within thriving central positions in the Kingdom.


Here's what you need to know about the United Kingdom as a prospective foreign investor:
Total Population: 62.8 million
Capital: London
Area/Size: 242,514 km²
Official language: English
High Standard of Education
Currency pound sterling
Sophisticated Health Care
108 Universities in England, 130 in U.K.
Tourism: 36 Million foreign visitors (2015)
Winter Days 90
5 International Airports (London)
Summer 19c Winter 5c
Safe & Cosmopolitan Environment
Gross domestic product: 2.569 trillion € (2015)
Modern Banking and Legal system
Excellent Infrastructure
HIGHLY FAVOURABLE TAX REGIME
Corporation Tax rate in the UK is 19% for company profits.
PRO-BUSINESS GOVERNMENT
You can set up a private limited UK company online in just 24 hours, or register a branch of your existing company in up to 4 weeks.