BOSNIA PROJECTS
One of Europe's best- value destinations.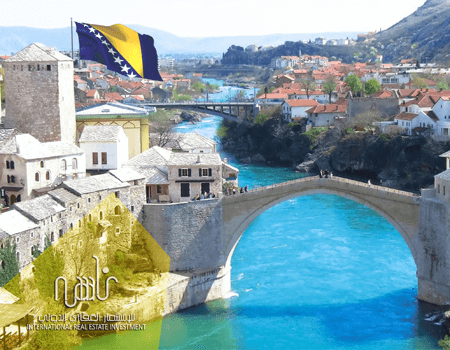 Bosnia and Herzegovina's rich history of east meets west is more than a thing of the past; its medieval castle ruins and surviving ottoman architecture are a beautiful 'real-time' window into the country's history. Magnificent mountainscapes, waterfalls and rivers make Bosnia a key destination and second-home to those who admire the true beauty of nature and all it has to offer.
The incredible sights of Bosnia aside, this Eastern-European country is also home to an investor-friendly tax regime— making the country an up-and-coming business and foreign investment powerhouse, especially in the hospitality and tourism sector.
Regardless of your budget (Bosnia is well-known for affordable real-estate), we will seek-out only the best property within central locations.


Here's what you need to know about B&H as a prospective foreign investor:
Total Population:3.8 Million
Capital: Sarajevo
Area/Size: 51,129 km²
Official language: Bosnian, Croatian and Serbian
Quality International Schools
Currency:Convertible markou
Health Care :Medical and dental facilities
More than 20 Universities
Tourism:1.14 Million visitors (2016)
Winter Days 120
4 International Airports
Safe & Cosmopolitan Environment
Gross domestic product:16 Billion $ (2015)
Well-developed Banking Sector
Developing Infrastructure

HIGHLY FAVOURABLE TAX REGIME :

10% Corporate Tax Rate.
10% Personal Income Tax.